ARBA Mobile POS Solution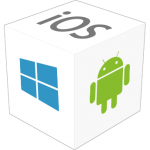 ARBA Retail Systems offers a mobile POS solution that is easy to use, and seamlessly integrates with ARBAPRO POS software. Ruggedized for the most demanding retail environments, ARBA mobility solutions are ideal for line busting at busy peek times, special events, out of door dining, fundraising events, mobile carts, guest trays, and so much more.
Accept cash, credit and debit card, employee payroll deduction, eWallet, or reloadable card payment methods. Register screens and menu screens are easily customized to meet your Mobile POS needs.
Mobile Hardware Options
The ruggedized Quest Tablet was designed specifically for POS use, and is able to withstand a 4 foot drop. The tablet is available in 7" and 10" options, and ready for the wear and tear of your busy retail environment.
Transforming the 10" Quest Tablet into a fixed-base terminal is easy with the addition of the Premium Docking Station. The docking station comes with a secure key lock, which is quickly unlocked when the need arises to take Mobile POS on go. The Premium docking station comes with 4 USB ports, 1 serial port and 1 LAN port for easy connectivity and use of peripheral hardware, allowing for easy use of printers, cash drawers, and other hardware accessory options.
Standard options include integrated MSR, NFC, Wireless and Bluetooth. An integrated 2D barcode reader is optional.
Mobile and Cloud POS Solutions
ARBA Mobile and Cloud POS solutions are ideally positioned to give our customers anywhere, real-time access to profitability and business intelligence. Click here to learn more about ARBA cloud options.