POS Systems for Hospitals
ARBA offers hospital point of sale systems that meet all your POS and inventory control needs, whether your healthcare facility has a cafeteria, coffee shop, gift shop, Women's Center shop, or all of the above.
Using a hospital POS solution for your cafeteria, cafe or gift shop offers many benefits for your facility as well as for your employees, patients and guests:
Faster throughput in the checkout line because of our highly intuitive touchscreen registers and cashless payment options
The ARBA Payroll Deduction Module can be directly or indirectly integrated with your accounting system, and allows your employees to make purchases using their employee badge and payroll deduction — helping them stay more productive while increasing your revenues by as much as 25-50%
Real-time inventory management means that items are tracked as they are received and sold — so you always know what you have on hand and can control costs
Menu planning for your coffee bar or cafeteria is a breeze with ARBA's hospital cafeteria POS system, which allows you to preprogram 52 weeks worth of menus and rotate between menus for different times of day
Touchscreen registers are easy for gift shop volunteers to learn and operate
A wide variety of reports to help you make better purchasing decisions
For more than 28 years, ARBA's hospital POS solutions have helped healthcare facilities manage inventory, increase revenues, and offer a better customer experience in their gift shops, cafeterias, medical equipment stores, coffee shops and women's centers. Contact us today to learn more about the many benefits of using ARBA's cafeteria POS system for hospitals and other healthcare facilities.

Cashless Vending
ARBA's cashless vending system eliminates the need to carry cash by allowing employees and guests to make vending machine purchases using their employee badge or debit/credit card. This fast service provides 24 by 7 access, and is a convenient and valued benefit for employees because the need to carry cash or search for change for a vending purchase is eliminated. Read More.
Graphical Reporting Dashboard for Your POS and Cashless Payment Systems
Provides POS system graphic reporting that is a visual representation of your key ARBAPRO sales and financial reports. The graphical reporting dashboard is a quick and easy way to see your POS data at a glance, and identify important trends and patterns. Read More.
Digital Signage
Digital Signage allows you to display menus and specials on digital menu boards to draw customer attention, and keep customers informed of your menu offering and specials. Digital signs are a natural additional to your POS system to help your café or coffee bar increase sales, and advertise specials. Read More.

OUR CLIENTS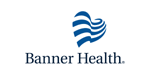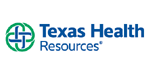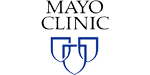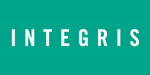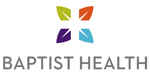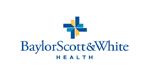 ARBA POS for Hospital Gift Shops

ARBA POS gives you real-time inventory control, automated purchasing & receiving, and accurate financial reporting. Our touch screen cash registers are easy for volunteers to use, and we are well-known for our excellent onsite training for both volunteers and gift shop managers. ARBA's Employee Payroll Deduction option with employee badge scanning quickly processes payroll deductions at the cash register, and may be customized to automatically share files with the hospital payroll system.