ARBA POS for the Hospital Gift Shop
Welcome to a complete Point of Sale Inventory Control System that makes your job easier, your sales greater, and your profit margins higher.  Easy to use software is combined with retail durable hardware and brought to you by ARBA Retail Systems, the leader in gift shop POS systems.
Easy to Use Point of Sale
ARBA POS software is easy to learn and easy to use by cashiers, volunteers and managers. Our vivid touch screens with intuitive navigation and easy to follow prompts are ideally suited for the volunteer-staffed gift shop. Credit cards and payroll deduction payment types may be processed seamlessly through the touch screen register terminal for enhanced operations and flow, and reduced errors.
Employee Payroll Deductions and Fundraisers
Optimize throughput at the register, enhance employee convenience, and increase sales revenue with payroll deductions with employee badge scanning.  Our payroll deduction module may be directly or indirectly integrated with the hospital's payroll system, including Lawson, Oracle/PeopleSoft, ADP, Meditech, or QHR. At the point of sale, employee badges are scanned using either an RFID proximity reader, bar code scanner or magnetic reader depending upon the type of badge carried. The software also handles internal billing of department charges, and physician's office charges.

OUR CLIENTS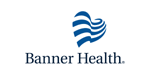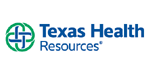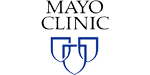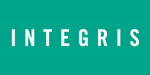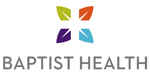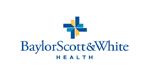 Tighter Financial Control and Informed Decision Making
You'll get visibility into your customers' buying preferences, so you'll be able to tailor your merchandise mix to ensure repeat business, and countless pricing options mean that you can be as creative as you want with your merchandise pricing.
Over 80 daily, weekly, monthly and period-to-date reports give the information you need for informed decision making. Reports may be extracted into Excel, Word or PRF format, and emailed automatically to any defined group.
Save Time – Yours, Your Customers' and Your Staff's
The ARBA POS solution suite also helps you save time on everyday record-keeping and paperwork so you can spend more time on the big picture decisions that really make a difference.  You'll find your entire inventory, ordering and receiving process fully automated.  Improve the efficiency of your operation as you make global and cost changes, or generate automatic order recommendation based on pre-set reorder points.
Streamline Store Management
Run the shop from behind the scenes, using a toolbox of reports and utilities that give you the information you need to make the decisions that matter most.  Use the ARBA system to prepare your candy orders and make order recommendations based on automatic inventory analysis.  ARBA software also lets you put seasonal merchandise on sale, or add new items to inventory on the fly during receiving or purchasing, and to purchase non-stock items.
Use ARBA's extensive reporting capability to analyze your inventory and make vendor and sales rep contacts more productive, with no more guessing which products you need, or when you need them.
Completely Scalable
Whether you manage one store or more, ARBA Retail Systems has a solution for you.  Adding additional register stations or manager's workstations is easy to do, even after your ARBARO system goes live.  Multi-Store Version of POS offers Multi-Store Service Location Management with individual and consolidated reporting from your cross town campuses.
Integrated EMV Credit and Debit Card Processing
ARBA Retail Systems, working with industry leader VeriFone, is fully prepared to help you become EMV-compliant. Our Point-of-Sale Software Solution interfaces with VeriFone's EMV-compliant POINT Payment Solution.
EMV Cards (also called "Chip Cards" or "Smart Cards") allow for greatly increased data security and encryption, stronger validation of the credit and debit card and cardholder, and identification of payment devices as authentic, approved payment devices for card present transactions.

Cashless Vending
ARBA's cashless vending system eliminates the need to carry cash by allowing employees and guests to make vending machine purchases using their employee badge or debit/credit card. This fast service provides 24 by 7 access, and is a convenient and valued benefit for employees because the need to carry cash or search for change for a vending purchase is eliminated. Read More.
Graphical Reporting Dashboard for Your POS and Cashless Payment Systems
Provides POS system graphic reporting that is a visual representation of your key ARBAPRO sales and financial reports. The graphical reporting dashboard is a quick and easy way to see your POS data at a glance, and identify important trends and patterns. Read More.
Digital Signage
Digital Signage allows you to display menus and specials on digital menu boards to draw customer attention, and keep customers informed of your menu offering and specials. Digital signs are a natural additional to your POS system to help your café or coffee bar increase sales, and advertise specials. Read More.