POS System and Inventory Management Software
ARBA Retail Systems is a leader in end-to-end Point of Sale (POS) and cashless payment solutions.  Our game changing products and services improve our client's business profile – performance in sales, profitability, convenience, and inventory management.
Retail and Foodservice organizations value ARBA's key solution differentiators:
Products leveraged as "software as a service", in the Cloud as well as on premise

Software configured and customized to specific needs and processes

A full services portfolio that addresses turn-key deployment, client support with ongoing product releases, and training

Secure and scalable solutions designed to offer the lowest total cost of ownership (TCO) in the industry

Release management strategies to keep our customer base current with technology

The most flexible Employee Payroll Deduction/declining balance solution in the industry, with seamless integration with all major ERP/accounting systems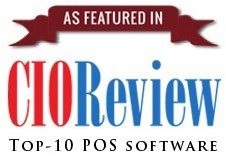 Each year
CIO Review
, headquartered in US with owned subsidiaries worldwide, showcases the most promising companies by segment, and this year the choice was retail.
More >>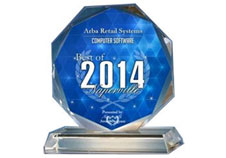 ARBA Retail Systems is "The best of 2014 Naperville" in 'software' category!!! Each year, in and around the Naperville area, the Naperville Award Program chooses only the best local businesses.
More >>