In business since 1986, ARBA Retail Systems provides complete POS Inventory Control Solutions to Corporate, Healthcare, College & University, and Retail environments located in the United States and Canada. Designed by retail professionals for retail professionals, the ARBAPRO product suite is used by hundreds of Cafés, Coffee Bars, Gift Shops and Retail Stores. We are an industry leader in cashless payment solutions, with over 75% of ARBA customers using our employee payroll deductions offering with badge scanning. ARBA leads the industry in easy-to-use touch screen cash register operations, real-time inventory tracking, fully featured purchasing and receiving, and in-depth sales and financial reporting. Developed on Microsoft .NET SQL solution framework, our software is compatible with Windows 7 and Windows 8. ARBAPRO offers an open system environment to enable connection with mainstream technology, and the flexibility to tailor your solution to share files automatically with internal payroll and financial systems such as Lawson, PeopleSoft, and Meditech.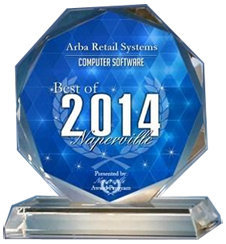 ARBA Retail Systems is "The best of 2014 Naperville" in 'Software' category!!! Each year, in and around the Naperville area, the Naperville Award Program chooses only the best local businesses. The companies chosen exemplify the best of small business; often leading through customer service and community involvement.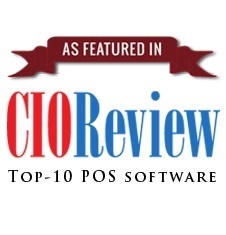 Each year CIO review, headquartered in US with owned subsidiaries worldwide, showcases the most promising companies by segment, and this year the choice was retail. We were selected in the top 10 list in June for our technology, product architecture, scalability, and the company's 5 year roadmap, and the CIO's own review of how well the technology will do in the future, and how quickly we can align to product, operating system and technology changes of the future.