POS Systems for Cafeterias
If your business, hospital, campus or organization has an onsite cafeteria, ARBA Retail Systems has the cafeteria POS systems that can help you manage your inventory and increase revenues. Not only do our cafeteria systems help with menu planning and inventory control, but they can also provide a means of cashless payment that means more convenience for your employees or students and faster throughput at the register — very helpful at busy mealtimes.
ARBA cafeteria POS solutions are scalable, so even enterprise-level organizations can benefit from the control and convenience they offer. Our Cafeteria POS system can be used via kiosks and mobile devices, and also offers a wide range of reporting options — so it's everywhere you need to be, and gives you the business intelligence to keep your onsite cafeteria or coffee shop turning a healthy profit.
Cafeteria POS Cashless Payment Options
You won't find a more comprehensive, flexible cashless payment system than ours. Your employees and/or students will find a major benefit in being able to use their ID cards to make cashless payments funded by declining balance accounts or payroll deductions. Having one more cashless payment option means less time in the checkout line, too. Our touchscreen registers are easy to learn and use, and we will provide all the training and support you need.
Other Benefits of ARBA Cafeteria POS Systems
Our POS solutions offer a rich variety of reports, and you can also charge expenses such as catered events to specific departments. Plus, we can help you integrate our cafeteria POS system with your financial software to keep data updated in real-time and do away with the need for manual data entry that can be prone to errors.
Cafeteria POS Systems that Work with Mobile Devices
Ever wish you had an extra register at peak service times? Even with the fast throughput our touchscreen registers offer, there will be times that the lines begin to back up — and that's when it's helpful to be able to extend your ARBA POS software to a mobile device. Mobile POS is also useful for outside dining and any other event that requires a mobile checkout solution. ARBA offers a sturdy Windows 8.1 tablet in 7" True Flat or 10" True Flat, with optional built in encrypted IDtech MSR, NFC, 2D barcode scanner and EMV/Smart Card Reader.
ARBA cafeteria POS systems are even flexible in how you deploy them. They can be implemented on premises, via the cloud, or as a hybrid solution — whatever best fits your organization's needs. With cloud and on premises/cloud hybrid solutions, you get the benefits of effortless software maintenance, remote deployment, and "anywhere, anytime access" to reports and business intelligence without the expense and footprint of more hardware.
Contact us today for a free quote and to learn how cafeteria POS solutions from ARBA Retail Systems provide benefits for your employees or students while helping you control costs and increase your cafeteria's revenue.

OUR CLIENTS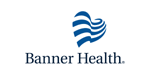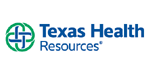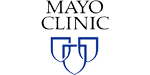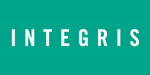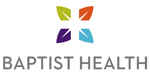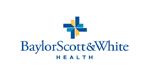 ARBAPRO Café for Hospital Cafeteria, Coffee Bar and Snack Bars

Our modular suite of POS solutions help your healthcare foodservice operation enhance employee and guest convenience, improve operational efficiencies, increase retail revenue, and improve operating margins.

The ARBA Payroll Deduction Module is fully integrated with POS software, and may be directly or indirectly integrated with the hospital's accounting system for full end-to-end automation. All forms of employee badges are scannable at the point of sale, including RFID proximity.

We offer software as a service in the Cloud, on premise and hybrid deployment options. ARBA Cloud solutions provide agility in solution enhancements, updates, deployment and support, saving time and money.

ARBAPRO Café for Corporate Dining / Company Cafeteria
ARBA offers a modular suite of solutions for the company employee cafeteria and coffee bar which includes Point of Sale (POS), inventory management, menu management and rotation, and payroll deduction/declining balance.