Hospital Cafeteria POS System

The ARBA hospital cafeteria point of sale solution solves a lot of problems at once: Our POS systems not only give your employees and guests a convenient, cashless way to pay, but also streamline your inventory control, menu planning and management, reporting and more. As a result, you'll see better cost control and thus more revenue from your hospital cafeteria or coffee shop.
Employee Cashless Payments
An important part of the ARBA hospital cafeteria POS solution is our payroll deduction / declining balance account module, which allows employees to use their employee badge to quickly purchase food and beverages based on payroll deduction. Allowing employees to pay using their ID badge results in:
More productive employees
Bigger average purchases, and thus, more revenue
An easier way to check out and faster throughput at the register
The ARBA hospital cafeteria POS system is built on Microsoft's .NET SQL framework, uses PCI-Compliant credit card processing, and can work with kiosks and mobile devices so you can use it where, when and how you need to. For even more flexibility, our point of sale systems for hospital cafeterias can be installed on premises, deployed via the Cloud as SaaS, or configured as a hybrid model to fit your exact needs.

OUR CLIENTS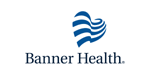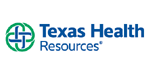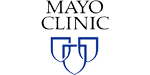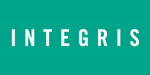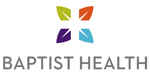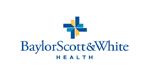 A Hospital Cafeteria POS Solution with Many Options
ARBA hospital cafeteria POS solutions offer a lot of flexibility. Add more register locations or lanes. Use existing barcodes to scan and track inventory, or create your own with our barcode label printer. And with Physician Charges and Departmental Charges, you can easily track expenses for catering events to the correct department — and reports are automatically generated.
Inventory Control, Menu Scheduling and More
Our hospital cafeteria POS system allows you to preprogram up to 52 weeks' worth of menu scheduling, and the touchscreen registers can cycle through up to 4 meal periods per day. You can use an unlimited number of menus — the versatility of this point of sale system will impress your hospital cafeteria's guests. You'll also appreciate these aspects of the ARBA POS system for hospital cafeterias and coffee shops:
Register control: Our hospital POS solution gives you the ability to set register functions such as discounts, voids, and refunds, and set different permissions for different cafeteria employees.
Speedier checkout because of the register's intuitive touchscreen and barcode scanning
More accurate inventory control: The POS system tracks items as they are received and sold. You can track inventory to see which items are best-sellers and which aren't worth tying up your capital in, and set reorder points so you'll never run out of those popular items.
Comprehensive reporting functions: ARBA hospital cafeteria POS software offers over 80 standard reports on sales, operations and financial information, so you can make more educated purchasing decisions for your cafe, cafeteria or coffee shop.
Cash Register Offline Mode Operation
Offline mode is an optional configuration for your ARBA POS system. Should connection become temporarily lost to the network or server, the cash registers will continue to process transactions in an offline mode. When connection is restored, all transaction data captured at the register terminal will synchronize with the server, ensuring no loss of data.

Cashless Vending
ARBA's cashless vending system eliminates the need to carry cash by allowing employees and guests to make vending machine purchases using their employee badge or debit/credit card. This fast service provides 24 by 7 access, and is a convenient and valued benefit for employees because the need to carry cash or search for change for a vending purchase is eliminated. Read More.
Graphical Reporting Dashboard for Your POS and Cashless Payment Systems
Provides POS system graphic reporting that is a visual representation of your key ARBAPRO sales and financial reports. The graphical reporting dashboard is a quick and easy way to see your POS data at a glance, and identify important trends and patterns. Read More.
Digital Signage
Digital Signage allows you to display menus and specials on digital menu boards to draw customer attention, and keep customers informed of your menu offering and specials. Digital signs are a natural additional to your POS system to help your café or coffee bar increase sales, and advertise specials. Read More.

Contact us today to learn more about the many benefits of using ARBA's hospital cafeteria POS system.